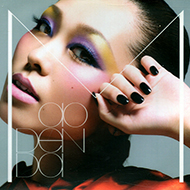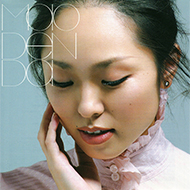 format: CD single (maxi format)
label: Universal Music
disc#: UPCH-5580
price: 1143 yen
release date: 2009-03-18
track time: 0:14:13
Larger images: [ CD case: front ] [ jacket: back ]
| # | Track title | Comments | Lyrics |
| --- | --- | --- |
| 1 | Bitter Sweet | translation |
| 2 | 晴れ時々雨 | Hare tokidoki ame | |
| 3 | Bitter Sweet (Jazztronic Remix) | n/a |
Review
The title track of singer-songwriter Denda Mao's 9th single is a mid-tempo song with an insanely catchy chorus, soulful vocal harmonies, and intricate piano counterpoint. "Bitter Sweet" marks Denda's evolution toward embracing pop after her initial work in R&B. The B-side "Hare tokidoki ame" is an upbeat, groovy song blending contemporary R&B with pop elements to contrast with the more wistful title track. Both songs are produced by Jeff Miyahara, intended to reinvent Mao's sound.
The Jazztronik Remix of "Bitter Sweet" is, well, rather electronic. Over 2 minutes of the song's beginning consist of a dance beat and repetitions of snippets of background chorus by Mao. The actual melody of "Bitter Sweet," when it comes in, is frantic and haphazardly added to the beat and bland note progressions of the instrumental background, which does not interpret the original song in any new or interesting way. Overall this is a forgettable track.
At 14 minutes, this single has two strong tunes but is a short disc for a price point of 1143 (almost US $12). Both of the songs were later released on Denda's second album I AM, and the Jazztronik Remix version of "Bitter Sweet" does not add much. There's little reason to get this single if you already have "Bitter Sweet" on another album, unless you are a fan with a completionist streak.
MC G-rating: 7/10
MC L-rating: 8.5/10
Fan factor: 8/10
Shop: where to buy
Leave a Reply