AOYAMA Thelma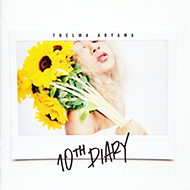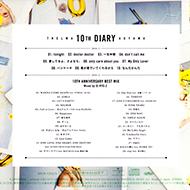 format: CD album
label: Universal Music
disc#: UPCH-7352/3 (2CD) | UPCH-2136 (1CD)
price: 3800 yen (2CD) | 3000 yen (1CD)
release date: 2017-09-06
track time: 0:39:44
Singer AOYAMA Thelma is commemorating the 10th anniversary of her debut with her new album, titled 10th Diary. This album will contain 10 tracks, including one single "My Only Lover" and 9 original tracks. 10th Diary comes in two editions; one is a limited edition with 29 remixed tracks selected by fan vote from Thelma's discography, while the other is the regular CD album only.
Pop singer Aoyama Thelma is releasing three discs in one day! However, only 6 of the tracks released on April 27th will be original material.
PINK TEARS is Thelma's new EP, containing 6 original tracks and featuring collaborations with other artists including LiLy and MAPPY. SMOKE & TEARS is a compilation album containing all the songs from PINK TEARS and GRAY SMOKE, Thelma's previous EP which was released last fall, for a total of 12 tracks. LOVE! ~SPECIAL~ is a compilation of compilations–it will contain 15 tracks selected from Thelma's previous compilations LOVE! and LOVE! 2, in ultimate high quality CD format.