Band Maid
Hard rock band BAND-MAID released a music video on April 1st. With it, they announced they changed the band's name to BAND-MAIKO, and performed a song titled "secret MAIKO lips" dressed in kimono, with a shamisen backing track. In addition, the lyrics were re-written (from their original song "secret My lips") into a Kyoto dialect.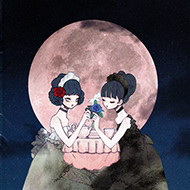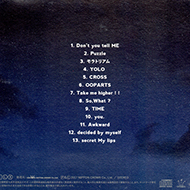 format: CD album
label: Nippon Crown
disc#: CRCP-40485 (limited) | CRCP-40486 (reg)
price: 3426 yen (limited) | 2685 yen (regular edition)
release date: 2017-01-11
track time: 0:50:32
Fans of hard rock and moe will be rejoicing at the news of BAND-MAID's new album, appropriately titled WORLD DOMINATION. Following their rising popularity and successful world tour in 2017, they'll be releasing the album on February 14th, 2018. It will contain 14 tracks total. Only the song "Daydreaming", a B-side from their "Choose Me" single, has previously been released; the other 13 songs are original. All 14 tracks can be previewed on the band's SoundCloud site for a limited time at the URL: https://soundcloud.com/on5qljgqfu2x.